A Virtual Learning Forum for Life Sciences Trainers
Available On-Demand

WHAT IS LTEN CONNECT?
A New Opportunity to Learn, Connect and Engage
In times of uncertainty and change, life sciences trainers, educators and leaders are critical in helping organizations navigate new healthcare landscapes and chart bold new paths forward.
The LTEN Connect experience is built around you. You'll unlock expert-led presentations that deliver actionable tactics to solve confounding L&D challenges. You'll meet senior-level trainers and industry experts who are redefining how their organizations deploy training to achieve business results. And you'll discover time-saving solutions that deliver ROI.

A World of Expertise Brought to You
Three days of sessions, keynotes, and networking; an unrivaled opportunity to meet your peers and connect with leading training partners.

Smart Solutions & Training Tech
Explore the virtual exhibit hall for insanely clever solutions, partners and learning technology to help you deliver training that sticks.

LTEN Excellence Awards
Together, we'll meet and celebrate ground-breaking training initiatives and people behind the projects, and find out who takes top honors.

Expand Your Network
Connect to members of the L&D community who will accelerate your career and empower you to become a stronger, more confident trainer.
Are you ready to join us at #LTENConnect?
Join us from anywhere on the globe to explore the latest in L&D and connect with the life sciences learning development community.
$99
/all access pass
LTEN Member
Keynotes

Workshops

Exhibit Hall

Learning Labs

Networking

Awards
$298
/all-access pass
Non-Member
Keynotes

Workshops

Exhibit Hall

Learning Labs

Networking

Awards
Group Rates Available
Get your entire team trained up for one great price. Click the button to email our office at info@L-TEN.org or call our office at (540) 725-3859.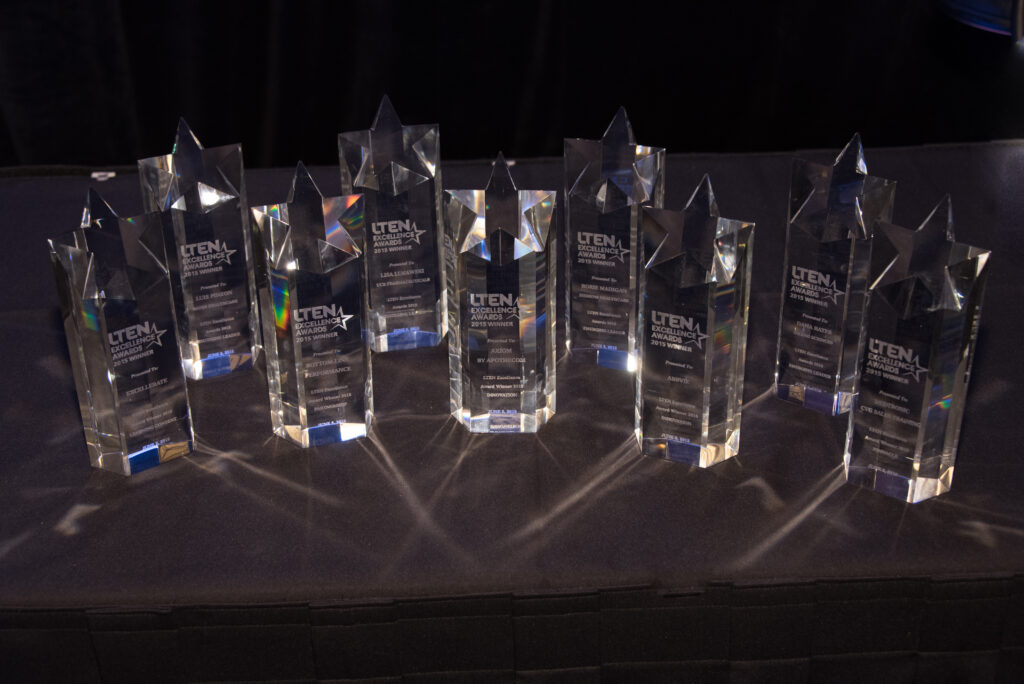 Finalists Set for 6th Annual LTEN Excellence Awards
Roanoke, VA, May 5, 2020 – Finalists have been announced for the 6th Annual LTEN Excellence Awards, a national competition that recognizes the innovative and inspiring work of life sciences training professionals. The LTEN Excellence Award winners will be announced live at a June 9 ceremony during the LTEN Connect Virtual Learning Forum. The awards are presented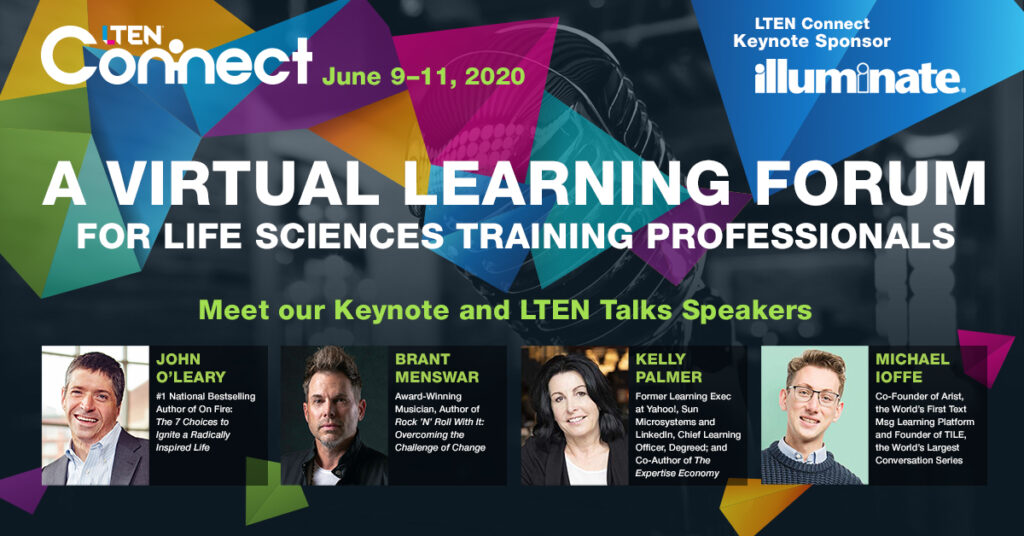 LTEN Introduces the LTEN Connect Virtual Learning Forum Keynote & LTEN Talk Guest Speakers
This year's first-ever virtual gathering of life sciences training professionals, LTEN Connect (www.LTENconnect.com) will feature keynotes from John O'Leary, bestselling author and speaker, and Brant Menswar, critically-acclaimed musician and author. The live event will run from June 9 through 11, 2020 from 11 a.m. until 2:30 p.m. Eastern time. "We are beyond excited to have these
Sign Up for More Information